A proposal to extend the Right to Buy to housing association tenants has once again raised its head, with reports suggesting that Number 10 wants to revive the plan that rose to prominence in 2015. But will it be that easy? Inside Housing's news team assesses the key challenges to implementing the policy
The weekend saw the prospect of the government extending the Right to Buy to housing association tenants raise its head once again.
This is not the first time we have seen the Conservative Party raise the proposals for would-be voters ahead of an election. In 2005, 2015, 2019 and now ahead of the local election this year, a plan to extend the Right to Buy to housing association tenants is being mooted by the government.
Despite being seen as a potential vote winner for the party, the policy is yet to see the light of day.
Much of this is because of the cost, the implications on social housing stock and the legal complexities.
Here, the Inside Housing news team looks into some of the challenges for implementing such a system and why it may result in some wide-reaching implications for the social housing sector.
There are key differences between the stock currently owned by housing associations and the council homes sold off under the Right to Buy that have big cost effects.
Crucially, the council homes were funded by public sector finance. Alternatively, the majority of housing association properties are funded by private sector debt, which must be repaid. Housing associations depend on the rental income they receive to repay their debt.
Richard Petty, head of the UK living advisory at valuers JLL, says the introduction of the Right to Buy for housing associations could also impact their loan security as a lot of their homes are charged as security for private finance and lenders will not want to see that security eroded by sales.
Toby Lloyd, a consultant who advised Theresa May on housing policy when she was prime minister, explains the fact that housing association properties have debt attached to them, means the government will "have to spend an awful lot of money" compensating landlords for the discounts offered, while also unpicking complicated long-term financing deals.
These costs are one of the main reasons plans have stalled since David Cameron's era.
A report published following the Voluntary Right to Buy pilot in the Midlands found the government had spent an average of £65,390 per home sold – the vast majority of which was spent reimbursing housing associations for the discounts on properties.
It estimated that a national roll-out of the scheme would cost the Treasury £14.6bn over a decade, with roughly 223,843 homes being sold. For context, the Affordable Homes Programme 2021-26 is worth £11.5bn and intends to fund 180,000 homes.
David Orr says the introduction of a Voluntary Right to Buy has "clearly stalled" as the government "realised that the Right to Buy for the public purse is very expensive".
The loss of social housing and difficulties in replacing homes
One of the key concerns for those in the social housing sector is the impact that extending the Right to Buy will have on the country's already dwindling social housing stock. Over the past three decades, the Right to Buy has contributed to a major decline in the number of social housing properties, with many of these homes eventually ending up in the private rented sector.
Since the policy was first launched under Margaret Thatcher back in the 1980s, a total of 1.7 million homes have been sold to tenants through the Right to Buy scheme. Research by the Chartered Institute of Housing (CIH) last year found that 40% of the homes sold are now rented out privately.
Kate Henderson, chief executive of the NHF, raises concerns that the extension would further exacerbate the housing crisis and argues that every home sold would make the housing waiting list longer.
Charity Shelter predicts that the list of people waiting for social housing has grown beyond two million post-COVID.
Under the Voluntary Right to Buy pilot, the government set the aim that every home sold would be replaced on one-for-one basis with a newly constructed property.
However, a review of the pilot showed that this was challenging and that the replacement homes would be "on average smaller, at higher rents and include more homes for shared ownership and fewer for rent".
This is echoed by Boris Worrall, chief executive of Rooftop Housing Group, who says that the problem is particularly acute when you are selling homes in low-value areas.
Mr Worral, whose association sold 40 homes through the pilot, explains that construction costs wherever the homes are being built remain static while receipts through Right to Buy can fluctuate from areas of low to high value.
"So if you are selling properties in low-value areas, it is not going to result in one-for-one replacement, because of the gap between sale cost and the cost to acquire land," he explains.
One housing association executive adds that this challenge will become even more difficult in the context of rising material prices and inflation.
This is something Mr Worrall agrees with. As the construction and housing association sectors face headwinds around fuel and material cost rises, the evaluation of delivering one-for-one gets even harder, he says.
Mr Worrall adds: "It doesn't represent value for money. When you can deliver two or three additional homes for the same level of capital investment, for example shared ownership, you get more homes for your money."
Legal complications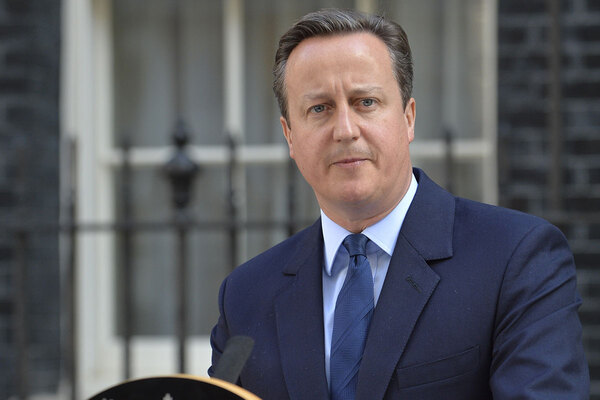 Former prime minister David Cameron (picture: Tom Evans)
On the surface, extending the Right to Buy to housing association tenants sounds simple as it has been applied to council properties for nearly three decades. But there is one key difference between councils and housing associations that makes it much more complicated: housing associations are private bodies.
It is not easy for the state to simply take away the assets of private organisations, which means introducing a universal Right to Buy for housing association tenants would require new legislation.
Imposing a statutory Right to Buy on housing associations would effectively bring them into the public sector and make all of their debt public debt.
This brings its own complications, as we recently learned in Northern Ireland when a move by the Office for National Statistics to transfer the social housing sector to the public balance sheet for government accounting purposes threatened to affect landlords' ability to borrow against its assets for development purposes.
When then-prime minister David Cameron vowed to extend the Right to Buy to housing association tenants in 2015, he made a deal with the NHF that attempted to overcome this hurdle by asking housing associations to volunteer to take part in the scheme.
Mr Orr, who was chief executive of the NHF at the time, says the trade body put forward the proposals for a voluntary scheme "to ensure that the integrity of the housing association model and stock was protected", adding that any kind of statutory Right to Buy would have been "catastrophic".
It is currently unclear whether the government intends to continue to engage with housing associations on a voluntary basis or to legislate to make the Right to Buy mandatory.
Mr Orr, who is now the chair of Clarion but is speaking to Inside Housing in a personal capacity, is highly critical of any suggestion by ministers that a statutory Right to Buy for housing associations could be introduced.
"To come back to it now is a pathetic display of desperation in a policy environment where they have got nothing else," he says.
Another complication is that housing associations own a large number of homes that they cannot legally sell, including properties acquired as part of Section 106 agreements that are required to remain affordable in perpetuity.
This was a major challenge faced by the Voluntary Right to Buy pilot that was run in the Midlands from 2018 to 2020. Tenants living in homes that could not legally be sold were given the opportunity to 'port' their Right to Buy discount to purchase a different property. However, this proved unpopular as only 12% of applicants who were offered portability completed on their purchase.
Potential tension between councils and housing associations could re-emerge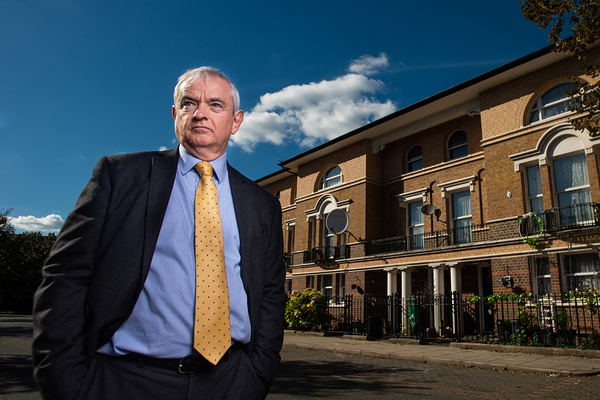 David Orr, former chief executive of the National Housing Federation (picture: Simon Brandon)
The year after Mr Cameron first announced plans to extend Right to Buy in 2015, the government introduced a controversial way to reimburse housing associations for the discounts given to their tenants.
The high-value asset levy was brought into law as part of the Housing and Planning Act in 2016.
Under the policy, councils would have to pay an annual levy to the Treasury – funded by selling off their most valuable stock – to cover the voluntary scheme for housing association tenants.
The policy put a strain on the relationship between both types of landlords. Councils were very much against the levy, saying it would force them to sell off already scarce council housing.
The government officially scrapped the policy in 2018, just ahead of the publication of the Social Housing Green Paper.
But with the Right to Buy extension seemingly back on the table, there is a concern that it could again lead to problems between councils and housing associations.
One senior executive at a London housing association says the previous voluntary deal was a "disaster for relationships between housing associations and local authorities".
They add: "There's been loads of work to improve them since, while still not perfect, so we can't let this set us back.
"For this to work I think it would need the backing of the local councils, which are best placed to decide the priorities for their area."
Mr Orr says the NHF never supported the idea that councils should help fund the discounts by selling off their high-value properties as it made "no sense", adding that the idea damaged the government's relationship with local authorities.
James Prestwich, director of policy and external affairs at the CIH, believes the policy to force councils to sell off their high-value assets was "fundamentally wrong" and "bad policy".
"We were glad when government moved away from that. I'm not presupposing that government will decide that's how they want to fund it, but that should be discouraged – bad policy remains bad policy," he explains.
Mr Prestwich says tension could rise again if the government depends "entirely on the mechanism" that it plans to use to fund the discount, but adds that another means would not have an impact.
"If there was no impact on local authority finances, if it was going to be funded by government borrowing, for example, I don't see any reason why it would lead to a fracturing or put any pressure on that relationship.
"If the sale of high-value assets comes back in some form, then that would probably cause some [problems]," he explains.
Mr Worrall says the challenges will be less about tension between councils and housing associations and more about increased pressure on both types of landlords.
He states that losing social homes to the Right to Buy will "exacerbate waiting times and pressure on councils".
"So I think it is about challenges that local authorities and housing associations will face rather than the tension between the two," he adds.
Lack of appetite from tenants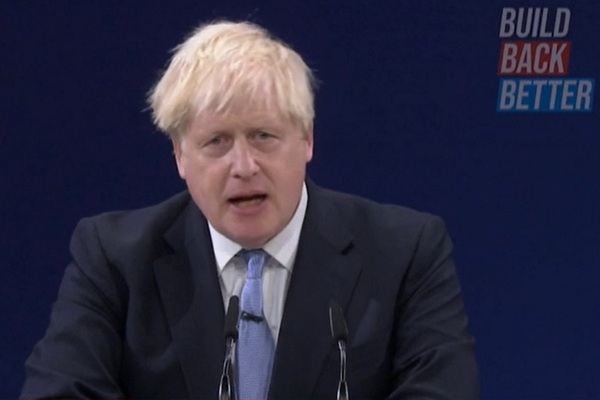 Boris Johnson's government is thinking about extending the Right to Buy
A cynic may look at the timing of the reports on the extension of Right to Buy and say that it is being offered as a vote winner ahead of Thursday's local election.
The Right to Buy was undoubtedly popular with council housing tenants under Ms Thatcher and the fact that 1.7 million tenants have used it since its inception shows there was a demand for it.
But is that still the case?
In an environment where the cost of living crisis is hitting society in the pocket, and disproportionately affecting those in social housing, do these tenants have the cash to buy out their homes, even with a discount?
Many of those in social housing barely have enough to keep the heating on or feed themselves.
One housing association source says: "Even with a big, hefty discount, I don't think people are in a position to buy or to take on all the responsibilities of ownership.
"I don't think the government appreciates just how modest people's incomes are in social housing."
The briefing in The Telegraph suggested that the government is looking at allowing tenants to use their housing benefit income to secure mortgages. There are questions around how exactly this will work, and how a benefit that only covers the lowest third of rents will be accepted by the banks.
Mr Lloyd believes it will play out differently compared with how it did in the 1980s and '90s and said the take-up will not be the same or as easy.
He explains: "First, the population of people in social housing is very different.
"After decades of residualisation, you no longer have these kind of classic '80s aspirational families who are desperate to own and this is just an opportunity for them to buy the house that they grew up in.
"Allocation policies and the scarcity of social housing mean a lot more vulnerable and poor people are living in social housing unfortunately than [they] did then."
He adds that far fewer people will be able to utilise the Right to Buy, especially considering house prices are much higher than back then.
"So even with the same level of discounts, it's still going to cost an awful lot to buy those houses," Mr Lloyd states.
There is already an indication that the take-up will not be as large as the government expects.
Although not widely known about, some housing association tenants are able to buy their homes at a discount through the Right to Acquire or Social HomeBuy programmes.
The Right to Acquire scheme allows tenants who live in properties that were either built after 1997 through government-funded affordable housing programmes or transferred to a housing association from a council after this date to buy their home at a discount of up to £16,000.
Social HomeBuy is effectively an option for certain housing association or council tenants to buy their own home through shared ownership. Tenants of councils or housing associations that have voluntarily signed up to the scheme can buy a share in their home and pay rental income on the rest.
However, take-up for both of these programmes has been low.
Since 2006-07, only 9,671 housing association tenants have gone down the Right to Acquire route. This is on the decline, with the number of tenants using it in 2020-21 hitting 777, down from 2,080 in 2018-19.
The number of people using Social HomeBuy is even lower, with 691 housing association and council tenants using the scheme since 2006.
Source : Inside Housing