"Green buildings are perhaps the most important area on the path to carbon neutrality, but they're also among the most difficult to achieve," says Miguel Eiras Antunes, Smart Cities & Urban Transformation Global Leader at Deloitte.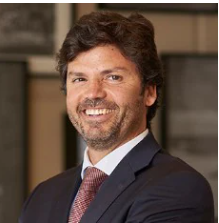 However, with new funds flowing into cities and many local governments doubling down on climate action, he believes the built environment is now ripe for massive innovation.
Smart buildings and infrastructure were listed in Deloitte's recent report on 12 trends that will shape the future of cities.
Buildings are responsible for over half of greenhouse gas emissions in cities but remain a relatively untapped area. In the EU, for example, roughly 75 percent of building stock is energy-inefficient and a 2019 report found that only five percent of the global smart city projects tracked had a primary focus on building innovation, and just 13 percent had "some level of focus".
One reason for this, says Eiras Antunes, is the cost of retrofitting buildings, which is estimated at approximately US$2-US$7 per square foot, with a payback period of two to 15 years.
He comments: "If we want to go for our objectives of carbon neutrality by 2030 or 2050, we need to go through buildings — everything is still to be done. The investment is huge, the payback is good, but political will and financial incentives are required to spur action."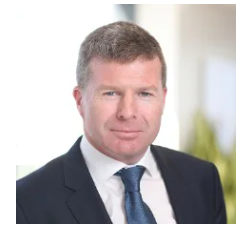 An ESI ThoughtLab report, supported by Deloitte, pinpoints the characteristics of 'Cities 4.0' and finds that those that invest more in infrastructure, such as public transport, roads, parks, healthcare, and digital connectivity, are also closer to achieving the UN's Sustainable Development Goals (SDGs).
These are among the reasons why infrastructure, together with transport and climate change, are key priority areas for Deloitte, according to Michael Flynn, Deloitte's Global Infrastructure, Transport & Regional Government Leader.
"The company is heavily investing to answer industry trends and forecasts, including an expected US$5 trillion global annual spend to 2040 in these areas," he comments.
Opportunities
Major opportunities for retrofitting buildings include decarbonising heating systems, using renewable energy, and integrating nature and green infrastructure, says Eiras Antunes.
Digitalisation, Internet of Things (IoT) and data are also increasingly key as they enable buildings to adapt and reconfigure to changing conditions, such as the weather, climate, and human activity. Data also supports better and more equitable urban planning, allowing cities to incentivise and mandate social amenities such as green spaces or libraries in exchange for permission to build additional commercial office space.
ABI Research forecasts that 500 cities will adopt digital twins by 2025 for infrastructure planning and management and to help meet sustainability goals.
"One thing that is very important in this new era is to promote data-sharing standards and policy and then extract the value from data, says Eiras Antunes.
"Simply generating data is not enough to support sustainability agendas," he explains. "Availability of data must be combined with a thorough understanding of how to use it. The road from data to knowledge happens when information is made actionable."
To this end, the World Economic Forum collaborated with commercial real estate services company JLL to develop the Green Building Principles and Action plan, a step-by-step guide to delivering net-zero carbon buildings with implementation guidance. Companies across every industry are encouraged to formally adopt the principles and take action to reduce their building-related emissions by 50 percent by 2030.
Deloitte's trends report points to pioneering green building programmes already underway, including Singapore's Green Mark certification scheme which was introduced in 2005 to drive sustainability in the construction industry with the goal for at least 80 percent of the buildings in Singapore to be green by 2030. The city has extended the certification to districts, such as industrial parks and education campuses.
By January 2018, about 3,200 building projects in Singapore met the Green Mark standards. These cover more than 94 million square metres, which is around one-third of the total gross floor area of Singapore's building stock.
Singapore has since introduced a new construction framework called biophilic design to increase connections to nature. One example is the Oasia Downtown building, which has a green plot ratio of 1,100 percent, meaning there is 11 times more nature present than there would be if there were no building on the plot.
New developments such as Adelaide's high-tech U-City and Tengah in Singapore also provide inspiration, says Eiras Antunes.
Where to start
To kick-start decarbonisation efforts within buildings, Deloitte advocates several interlinked practical steps.
"The first thing is, we should have roadmaps and strategies," says Eiras Antunes. "That is, what we want to achieve, where and with what results."
Engaging stakeholders on this and beyond is key. "We should make sure that we convene and partner to support collaboration between the private and public sector," Eiras Antunes comments. "Because this is not just planning – the right innovations should be in place, and we should engage also the energy companies, the tech companies and so on."
Part of this is the central role that local governments can play in capacity-building, including facilitating platforms, marketplaces, workshops, incubators, advisory programmes, and training related to green buildings and infrastructure.
A growing number of national, state, and local governments, as well as the EU, are introducing policies and regulations to drive greener buildings. Cities can also drive change through procurement. For example, cities should align requests for proposals (RFPs) with environmental, social and governance (ESG) metrics and SDGs.
Money is always a challenge for cities, but Eiras Antunes says there are many levers they can pull to raise initial funds. For instance, in the US and Europe, federal and European Union recovery funding can help kick-start green buildings, but sustainable models will be needed long-term. Flynn also highlights that "the US and Middle East are growth markets in these key areas, both having a huge potential for implementing projects related to infrastructure, transport, and environment, and climate."
New public-private collaboration models are emerging, including through work that Deloitte is doing with the World Economic Forum to define different models and strategies.
At the inaugural World Economic Forum Urban Transformation Summit, global leaders underscored the need for increased public-private collaboration to maximise the impact and sustainability of new infrastructure investments and tackle growing urban challenges around the globe.
"Our cities and our communities are changing right before our eyes," said Jeff Merritt, Head of Urban Transformation at the World Economic Forum.
"In the coming years, we will see trillions of dollars of new infrastructure investment flow into cities across the globe with the potential to dramatically transform the physical environment. It is critical that public and private sector stakeholders come together with a shared vision and strategy that delivers for all residents."
Flynn concurs, noting that: "The investment in infrastructure, transport and environment and climate sectors has the potential to represent a seamless integration of people, assets, and resources to enable coordination across business areas, governments and public-private partnerships."
To attract private sector investments, Eiras Antunes says cities need to offer long-term projects that will provide returns. Options include concessions, such as those seen in the transport sector. Other emerging ideas are business models that generate revenue, such as consumption-based charges for tenants, underpinned by data.
Cities can also consider taxes, charges, and incentives to promote positive behaviours.
Awareness
Continued awareness-raising is crucial. As Eiras Antunes notes, until quite recently it was not well known outside environmental circles that buildings and infrastructure produce such high emissions and are therefore so central to climate action. A growing focus on the built environment, particularly at events such as COP26, is changing this.
"The majority of people are now concerned for our kids and future generations, so further awareness-raising is very relevant," he says, citing an example from the City of Fukuoka in Japan, which developed a system that can simultaneously monitor and control the water flow and pressure to each area of the city via sensors. This enables the increase and decrease of water pressure in specific areas as required, as well as monitoring and controlling water leakage. Additionally, using prediction models based on analytics from the sensor data in the system, the city can forecast how much water each area requires to achieve effective distribution throughout the city. Multiple knowledge-sharing and public awareness initiatives have therefore been launched at schools and through various civic engagements to educate the citizens of Fukuoka about the importance of saving water. As a result, 90 percent of citizens are committed to saving water. Moreover, the amount of water used by Fukuoka citizens is the smallest among all Japan's major cities.
On the subject of engagement, Eiras Antunes urges cities to start with retrofitting their own building stock to demonstrate political will but more importantly to show the emissions and cost savings that are possible. This, he says, will persuade investors and the private sector to act faster.